The
slow block to polyspermy
in the sea urchin embryo consists of a physical barrier to further sperm penetration into the egg. The physical barrier is the
fertilization envelope
, which lifts off of the egg surface first at the site of sperm entry.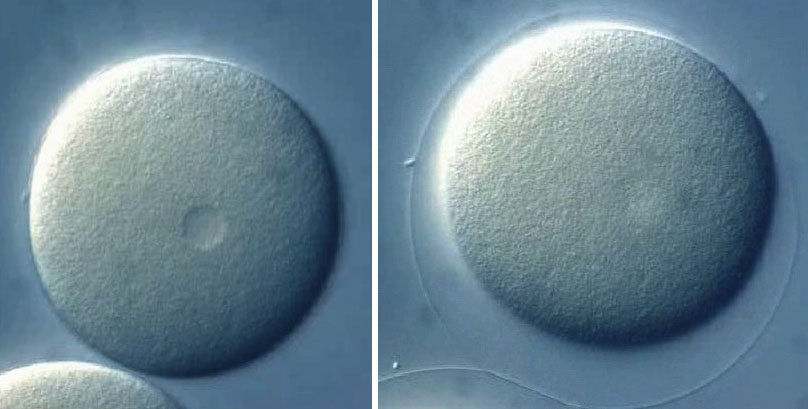 Fertilization envelope elevation in Lytechinus pictus. Images from a movie courtesy of the Exploratorium .
Click the thumbnails to see movies of fertilization envelope production in the Pacific urchin,
Lytechinus pictus
(left, center) and
Paracentrotus lividus
.